Business Advisory & Coaching
People can be Complicated & Achieving Business Goals can be a Challenge.
You can create a work environment where results are driven by people-centric thinking.
Reduce costs, improve productivity, mitigate HR issues & be an Employer of Choice.
How?

By proactively considering the people impacts of each and every business decision

Why?

Whenever a business decision is made, there are people directly involved in turning that decision into reality. In other words, there is a people impact to each and every time. Often, a lot of effort goes into making a business decision – operational effects, financial outcomes, processes implications, client impacts – but even still, the expected outcome doesn't always result in what was anticipated/forecasted.

Why Not?

Because the people impact, or how the decision itself will affect the employees – is not top of mind, is minimized or is not understood.
Pinpoint the critical intersection where your leadership decisions and the employee experience meet.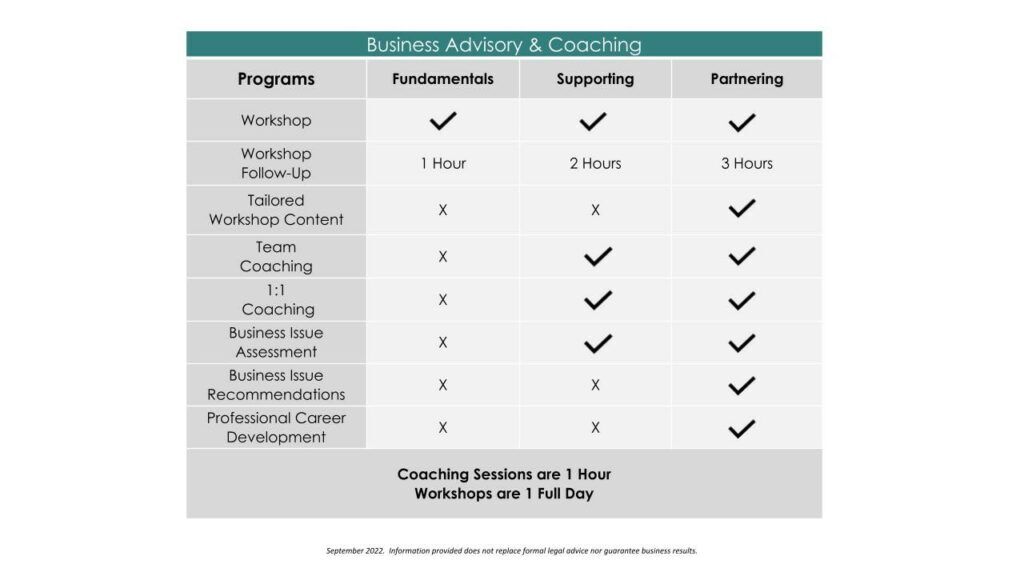 Payment Options:
After we discuss your needs, outcomes, coaching services, and cost,
the payment options are through E-Transfer or PayPal.
How you show up everyday is directly correlated to productivity, profits, and the employer brand.